After 23 years in the business of Customer Retention and Customer Loyalty, I've got just 6 words of advice for you.
Get Real.    Be Real.    Stay Real.
There's been a power shift in business. Can you feel it? The customers are in charge, and they know it. They've got the power. (Think YouTube and Twitter.) They don't give a hoot about your carefully crafted marketing message. They want to know that you're honest and have their best interests at heart. They want the truth.
Trust has been broken so often that customers are wary and even cynical about buying.  So if you want to create and sustain your competitive advantage, you need a new approach to customer relationships.
Get Real
Customer "satisfaction" isn't enough anymore. Less than half of your satisfied customers will come back. You need to cross the bridge from customer satisfaction over to customer loyalty.
Your customers are talking about you. Word of mouth is the new 60-second spot, and your customers are its spokespeople. Are they raving about you, or are they warning their friends to stay away?
It's time to understand the real bottom-line impact of your customer care. Want more sales and profit? Look to customer relationship management first.
Be Real
The bridge between customer satisfaction and customer loyalty is built with positive emotion. Emotion is a far more powerful business tool than most people realize, incorporating feelings of being special, appreciated, valued, important, validated, welcomed, heard, secure, respected, and/oreven loved. Give your customers these emotions and they're far more likely to come back, buy again, and speak well of you to their friends.
Want to create more positive customer experiences? Start with more positive employee experiences. Happy, engaged employees who live and breathe your values are the key to happy, engaged customers who repurchase and refer.
Stay Real
Sustainable, authentic, customer-focused companies create ways to keep their passion for the customer alive. Does yours?
Their leaders stay connected to the customers. They routinely challenge assumptions and listen with reverence to what employees who deal directly with customers have to say.  Do you?
They invest in their people regularly with training, mentoring and education. They foster – and set the example for – a culture of appreciation. They create the capacity for more positive emotion in the organization. We call these people Positive Leaders.
Want to create employee and customer happiness in a positive, appreciative culture? Welcome – you've come to the right place.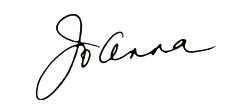 Want to Create More Happiness at Work?
Watch the Webinar Here